Here and Now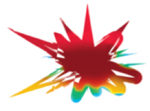 Here and Now is a snapshot of the artistic process, taken from a particular time and place; musicians based in Brisbane, Australia in 2013-14. 
Vanessa Tomlinson writes: "It is not a singular story, but an entry point into the multiple ways we can approach the making of music. If we added 10 more authors, we would have 10 more approaches. What is in common here, is the dedication to sound and music as a way of interacting with the world – providing windows of deeply considered process, transformation, interaction, isolation and collaboration."
We appreciate your comments
Warren Burt, composer, professor, writes: "What I get from all these articles is the sense of social engagement that all the writers show.  For all of them, music-making is an interactive form of sound making that involves curators, composers, performers and audiences, often in new(ish) configurations.  Far from the myth of the detached performer or composer, the image presented here is one of engaged people creating work with a deep knowledge of the context they are creating in, and for, and all of whom show a willingness to respond to, and be shaped by that context.  That commonality, a deep awareness of context, is one of the characteristics of so much Australian creativity, regardless of the stylistic diversity that these works exhibit.  Rediscovering that factor alone makes this book, for me, worth the price of admission.  And when you add in the fascinating subject matter of many of the articles, the book becomes very attractive indeed.  I really enjoyed reading it.  So, I hope, will you."
Authors and artists
Vanessa Tomlinson describes The Listening Museum, "a 2-hour site-specific investigation of sound in a multi-layered participatory journey through space and time …"
Danielle Bentley, in Restrung: Sounds unbound, writes "Imagine a music festival as an immersive artwork," as, she adds, "A creatively constructed exploration of musical terrains, multisensorial and liminal experiences …"
Stephen Emmerson shares his thoughts on devising new cadenzas for Beethoven's Fourth Piano Concerto. He writes: "One returns to such a work not to repeat one's interpretation but to deepen it … Writing new cadenzas for it was an integral part of this process." His cadenza is on this page, and it's beautiful.
Erik Griswold, in Prepared to Explore, writes "I've been searching out the music of the prepared piano, 'sounding the instrument' in cascading textural improvisations, trying to create music which is borne completely of the medium …"
Jessica Aszodi, in Vocal entanglements, tells us "I am a singer … For two months in 2013, I was a fellow of the Tanglewood Music Center in Massachusetts, USA, where I performed in a number of projects …"
Stephen Emmerson, on Re-imagining Bach's Goldberg Variations, writes, "Though the project has been unfolding for several years, I expect it will continue to develop well into the future …"
Louise Denson, in Music at the end of my street, comes to realize that "The coalescence of time, space, contemplation and habit that I experience every time I go for a walk, creates the music in my life."
Kim Cunio discusses bearing witness and music composition. "Informed by this sensibility," he points out, "bearing witness in music research is something that can be framed into two simple questions …"
Leah Barclay, in Sounding Zameen, writes that "Zameen is a Hindi word meaning 'land'. It is a word that has become synonymous with the damming of the Narmada River in North India. To date over 30 million people have been internally displaced …"

Toby Wren writes in Rich and Famous that the title Rich and Famous is a composition, improvisation, and performance project that fuses elements of Carnatic music (South Indian classical) with contemporary jazz harmony and instrumentation."
Get to know the authors and artists.
Click on their names …